Welcome to Vulcan Fire Training
At Vulcan Fire Training we specialise in providing you and your organisation with the knowledge and understanding of fire safety required to meet your legal requirements.
Under the Regulatory Reform (Fire Safety) Order 2005 (RRO), a responsible person within your organisation must carry out a fire risk assessment, produce a fire emergency plan, and implement and maintain a fire risk management system.
Types of fire training courses
Fire extinguisher and fire awareness training
Fire warden or fire marshal training
Fire risk assessment
Fire safety management training
Fire safety professional qualifications
Plus many more...
All courses are approved and accredited by the Institute of Fire Safety Managers. Our higher level training courses are endorsed by the British Fire Consortium as part of its members' professional development.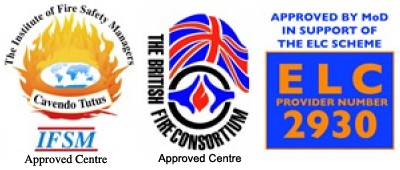 Why you need fire training
28 workplace fire deaths annually
1700 fire related injuries annually
40,000+ accidental workplace fires annually
1.1 billion insurance payout annually
Although Vulcan are specifically 'fire' safety trainers, they also have fire safety experience and offer qualifications which provide an extra dimension to training. Feedback from employees has been very complementary, who commented that the training has been both informative and interesting throughout.

Chris Mansell, HSE Coordinator, Leicester Cartons and Leaflets UK, Chesapeake Pharmaceutical and Healthcare Packaging Leicester
Latest news

15th November 2013
Highly Informative Fire Training from Vulcan
Read more »
7th November 2013
Vulcan Welcomes New Member to the Team
Read more »

24th October 2013
Success for Fire Manager Certificate Module 1 Delegates
Read more »